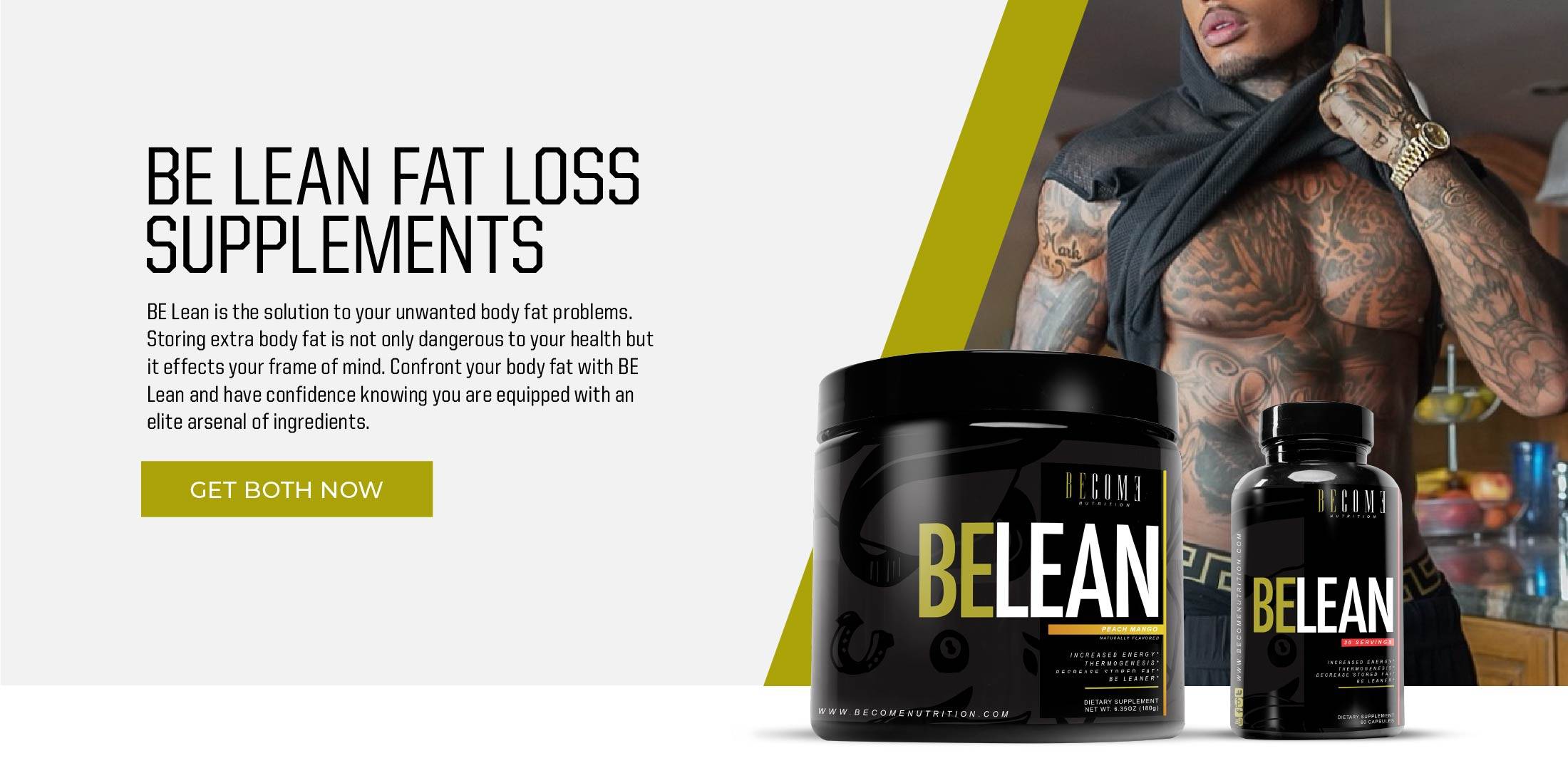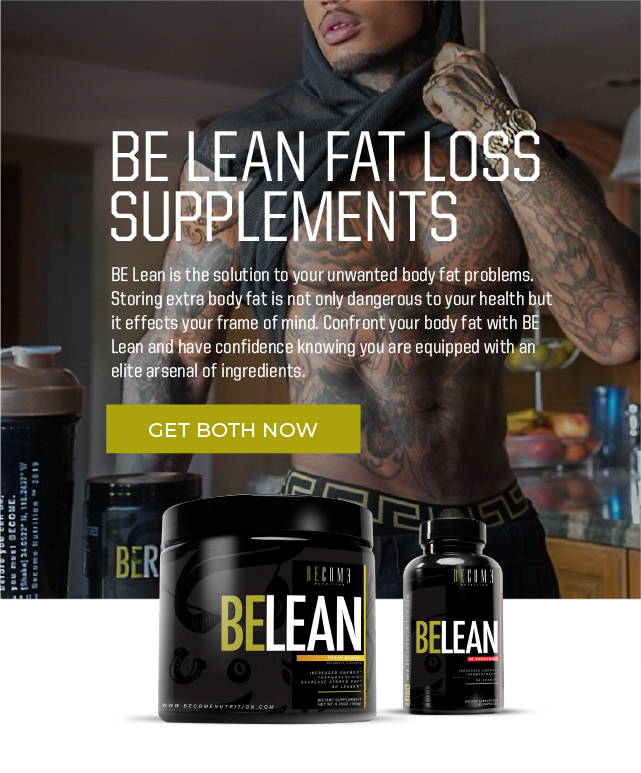 Increased thermal environment
✔️ Burn unwanted body fat
✔️ Improved metabolism
✔️ 24-hr fat oxidation
✔️ Zero water retention
✔️ Increased thermal environment
✔️ Increased energy





Recommended for those who want to look lean, tight and to feel great.
Loaded with all the essential supplements you need to help burn off fat and keep it that way, the Lean Stack is the staple stack I personally use when I'm tightening up for a shoot.
BE Lean is the solution to your unwanted body fat problems. Storing extra body fat is not only dangerous to your health but it effects your frame of mind.
Confront your body fat with BE Lean and have confidence knowing you are equipped with an elite arsenal of ingredients.
With an improved metabolism, 24-hour fat oxidation, zero water retention and an increased thermal environment fat won't stand a chance.
Once the daily fight is won, the feeling of becoming leaner can't be matched. BE Lean.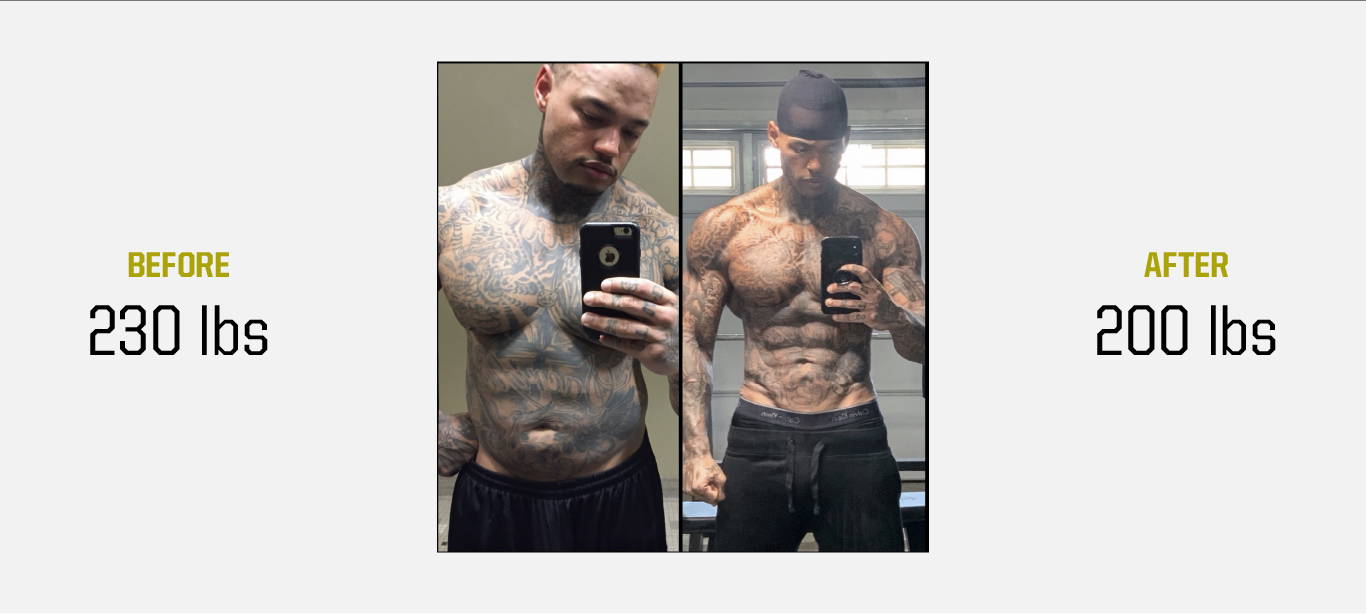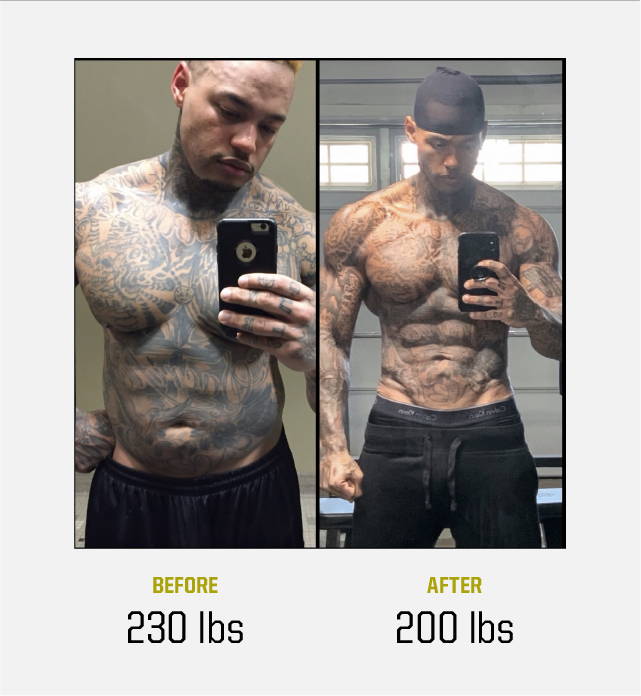 "This product is absolutely amazing!! First off, the clean energy it gives me makes me feel like I can tackle the world and I don't get the jitters! I take it at 6 in the morning and by 2 or 3 pm, I still feel good, no crash, I love it! I give all praises to this product because I've used others and they don't work as well like this, even with workouts and dieting. Love it!"
Lakita - Verified Customer
"I never write reviews. A downfall of mine, admittedly...but it also proves how amazing this product is because it has motivated me to write one, so...just saying, that should be enough of an indicator right there! This is delicious, first off. Sometimes with powders it's a hit or miss...this is a hit. I feel like I'm drinking some real iced tea and I dig it! I've been using this product for just about a month now ... anywhere from 4-7 weeks and I am now at my lowest weight probably since high school. I am seeing myself more toned and leaner than I've ever seen myself and it is making me jump with excitement. This product is a must try!"
Kristi M. - Verified Customer
"This is the smoothest, consistent energy I've ever felt from a supplement. It's a bright, clean, organic, and up beat type energy that makes you feel like you're solid and ready to tackle your day. I don't get the jitters or feel anxious, which has always been a HUGE issue for me regarding these types of supplements. I love that I don't feel like complete crap at the end of my day when it wears off. It wears off nice and easy and allows me to still fall asleep with no problems. I always purchase 2 bottles at a time and I ALWAYS receive my orders so quick it's insane (2-3 days). BeLean has become essential to my everyday routine. Whether it's work, school, training, and workouts. I can always rely on my BeLean to help me power through my day from start to finish."